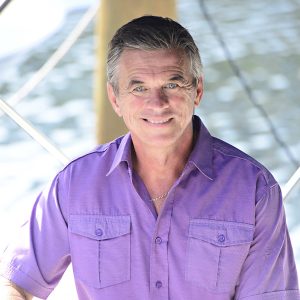 Recently, Canadian Resort and Travel Association (CRTA) formed a strategic partnership with Perspective Group who produce the renowned annual GNEX Conference to create a collaborative vacation industry business event to be held in Canada each year, and the event has now been confirmed to take place in the vibrant city of Toronto in September 2022.
GNEX-CRTA 2022 will be held at the Hyatt Regency Toronto in the heart of Downtown Toronto's Entertainment District, 19-21 September 2022 and will attract senior executives from the vacation industry from Canada, USA, Mexico, Caribbean and beyond.
Many Canadians that purchase vacation memberships choose to do so in the United States and Mexico, and so the association offers a certification program for resorts to show that they are members of the trade association in the purchaser's home country and bound by their standards and code of ethics. This improves the comfort level of those purchasing internationally, and therefore helps improve sales and reduce cancellations for CRTA members.
Since 1980, Canada's only trade association for the vacation ownership and resort development industries has brought together development companies, management firms, resorts, exchange companies, service providers, suppliers and similarly aligned professional organizations to network and foster business growth.
Formerly CVOA and CRDA, the association recently entered a new era, with new leadership and a broadened objective as the Canadian Resort & Travel Association (CRTA).
"We are thrilled to partner with GNEX to offer all our Vacation Industry Colleagues a first-class event in the beautiful city of Toronto in Ontario, Canada in September of this year. This is our first conference since our rebranding a little over a year ago. This very interactive conference will be of special interest to all Resorts, Vendors and Vacation Ownership Affiliates that have an interest in increasing their market share of Canadian Travelers." Says Gaetan Babin, President & CEO, CRTA.
The original Global Networking Experience (GNEX Conference) has been held annually as the first vacation ownership industry event of each year since 2011, attracting an average 180-200+ attendees from 100+ companies; bringing together industry leaders, innovators, and new faces from across the globe.
Earlier in 2021, GNEX Conference partnered with Asociación de Complejos Vacacionales y Turísticos, A.C. (ACOTUR) to create the GNEX-ACOTUR event in Mexico; and based on its successful format and attendance, GNEX-CRTA will follow a similar path.
These events focus heavily on networking and creating opportunities for senior-level attendees to generate new business relationships and strategic partnerships.
"We have been planning the launch of this event for several months now and are delighted ot confirm a date for the first GNEX-CRTA Conference. With our popular event format and industry reach we aim to bring together companies that sell to Canadian consumers, and those that want to do business with those companies, and provide them with a networking-focused environment in which to find new clients, strategic partnerships and fresh ideas." Says Paul Mattimoe, President & CEO, Perspective Group
GNEX Conferences put the acquisition of new business at the top of its priorities. Attendees are rewarded with unique session formats and interactive networking events that are created especially for the GNEX Conference, and unrivaled access to top-level executives that span all areas of the hotel and resort industry including: Resort Developers, Hoteliers, Resort Management Companies, Financiers, Investors, Legal Firms, Technology Providers, Exchange Companies, Rental & Resale Companies, Construction & Renovation Companies, Trade Associations, Online Travel Agencies, Travel Clubs, Vacation Rental Platforms, Sales & Marketing Companies, Consultancy Firms and much more.
A new website dedicated to the GNEX-CRTA Conference will launch soon and registration will officially open during the upcoming GNEX 2022 Conference in Las Vegas, Nevada, 15-17 February – for more details visit https://gnexconference.com
About CRTA
CRTA is Canada's only association dedicated to representing the interests of the vacation ownership and resort development industries. Since its founding in 1980 (originally as CRDA), the organization has become Canada's preeminent industry association representing all forms of vacation ownership. CRTA membership is a community of active industry leaders committed to promoting and maintaining a high standard of ethical conduct within the Canadian vacation ownership industry, creating B-2-B and networking opportunities between Members, and educating consumers as to the benefits of vacation ownership. For more information, please visit www.CanadianRTA.org
About GNEX Conference
With a heavy focus on networking, high-quality events, and innovative format, GNEX Conferences, attract senior-level executives from vacation industry companies across the globe. The conferences bring together a unique mix of attendees from traditionally separated segments of the hospitality industry, enabling you to network with companies that specialize in Hotels, Vacation Ownership, Resort Real Estate, Vacation Rentals, OTAs, Travel Agencies & Travel Clubs, plus all the vendors that supply them, including Resort Management, Sales & Marketing, Legal & Financial, Construction & Renovation, Technology, HR & Training and more…
For more details on GNEX 2022, 15-17 February in Las Vegas, Nevada visit https://gnexconference.com
For more details on GNEX-CRTA 2022, 19-21 September in Toronto, Canada visit https://gnexcanada.com
For more details on GNEX-ACOTUR 2022, 15-17 November in Cancun, Mexico visit https://gnexmexico.com.