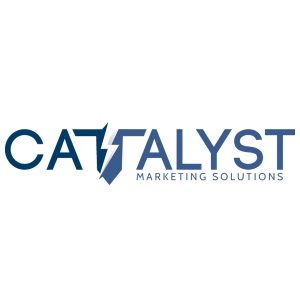 Catalyst Marketing Solutions, a Florida-based marketing agency that offers an instant cash back rewards program through a partnership with a leading Shopping App has announced that they will be a coveted Gold Sponsor at the upcoming GNEX-CRTA 2022 Conference, a collaboration between Perspective Group who produce the renowned GNEX Conferences and Canadian Resort and Travel Association (CRTA).
GNEX-CRTA 2022 will be held at the Hyatt Regency Toronto in the heart of Downtown Toronto's Entertainment District, 19-21 September 2022 and will attract senior executives from the vacation industry from Canada, USA, Mexico, Caribbean and beyond.
Catalyst is the exclusive marketer of the Shopping App for the travel and vacation ownership industry. The innovative mobile app which is not available to the public, is used by companies to offer incentives and rewards to customers and employees to improve sales, marketing and retention. Each user of the mobile app saves an average of 5% instant cash back on every purchase, every time IN-STORE as well as online with more than 300+ major retail, restaurants, entertainment and travel brands without the need for coupons. Users also benefit from any rewards given by their choice of credit card used for each transaction.
The conference will include a golf day and two days of networking, with general sessions that will include popular GNEX Conference sessions such as THE BOARDROOM – a unique twist on an industry leaders panel session; 60-Second Pitch where each company introduces themselves to assist with networking; Speed Networking where attendees meet one-on-one and exchange business cards; an interactive workshop plus other general sessions and two evening social events.
Since 1980, Canada's only trade association for the vacation ownership and resort development industries has brought together development companies, management firms, resorts, exchange companies, service providers, suppliers and similarly aligned professional organizations to network and foster business growth.
GNEX Conferences put the acquisition of new business at the top of its priorities. Attendees are rewarded with unique session formats and interactive networking events that are created especially for the GNEX Conference, and unrivaled access to top-level executives that span all areas of the hotel and resort industry including: Resort Developers, Hoteliers, Resort Management Companies, Financiers, Investors, Legal Firms, Technology Providers, Exchange Companies, Rental & Resale Companies, Construction & Renovation Companies, Trade Associations, Online Travel Agencies, Travel Clubs, Vacation Rental Platforms, Sales & Marketing Companies, Consultancy Firms and much more.
For more details on this event visit https://gnexcanada.com/
About Catalyst Marketing Solutions
Catalyst is a marketing agency that offers innovative incentives and loyalty programs to increase sales and improve marketing and customer retention. For more information visit https://catalystincentives.com
About GNEX Conference
With a heavy focus on networking, high-quality events, and innovative format, GNEX Conferences, attract senior-level executives from vacation industry companies across the globe. The conferences bring together a unique mix of attendees from traditionally separated segments of the hospitality industry, enabling you to network with companies that specialize in Hotels, Vacation Ownership, Resort Real Estate, Vacation Rentals, OTAs, Travel Agencies & Travel Clubs, plus all the vendors that supply them, including Resort Management, Sales & Marketing, Legal & Financial, Construction & Renovation, Technology, HR & Training and more…
For more details on GNEX-CRTA 2022, 20-21 September in Toronto, Canada visit https://gnexcanada.com
For more details on GNEX-ACOTUR 2022, 15-17 November in Cancun, Mexico visit https://gnexmexico.com.
For more details on our next GNEX Conference, 6-8 March 2023 in San Diego, California visit https://gnexconference.com.
About CRTA
CRTA is Canada's only association dedicated to representing the interests of the vacation ownership and resort development industries. Since its founding in 1980 (originally as CRDA), the organization has become Canada's preeminent industry association representing all forms of vacation ownership. CRTA membership is a community of active industry leaders committed to promoting and maintaining a high standard of ethical conduct within the Canadian vacation ownership industry, creating B-2-B and networking opportunities between Members, and educating consumers as to the benefits of vacation ownership. For more information, please visit www.CanadianRTA.org