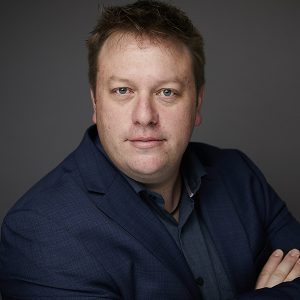 SafeGuard LLC, also known as Vacation SafeGuard in the vacation ownership industry has confirmed that they will participate as a Bronze Sponsor at the upcoming inaugural GNEX-CRTA 2022 Conference. The senior-level vacation industry event will be held at the Hyatt Regency Toronto in the heart of Downtown Toronto's Entertainment District, 19-21 September 2022 and will attract participants from Canada, USA, Mexico, Caribbean and beyond.
The SafeGuard Loyalty Program offers a unique loyalty-based cash back option for vacation membership purchases that helps increase sales, upgrades and member retention for vacation clubs and travel clubs. As the program has a zero cost for vacation clubs yet increases sales by an average of 15% it boasts a constantly growing global client list.
"GNEX is by far our most successful conference platform for finding new clients and expanding our brand visibility. We sponsor all three of their events now, and as a Canadian, I look forward to participating in this new event in Toronto in association with our local trade association. We look forward to seeing our existing clients from across the North American region as well as building new relationships." Says, Duane Lee, CEO, SafeGuard LLC.
GNEX-CRTA 2022 is a collaboration between Perspective Group who produce the renowned GNEX Conferences and Canadian Resort and Travel Association (CRTA). Since 1980, Canada's only trade association for the vacation ownership and resort development industries has brought together development companies, management firms, resorts, exchange companies, service providers, suppliers and similarly aligned professional organizations to network and foster business growth.
The event will include a golf day and two days of networking, with general sessions that will include popular GNEX Conference sessions such as THE BOARDROOM – a unique twist on an industry leaders panel session; 60-Second Pitch where each company introduces themselves to assist with networking; Speed Networking where attendees meet one-on-one and exchange business cards; an interactive workshop plus other general sessions and two evening social events, including an exclusive event at the world famous CN Tower.
"SafeGuard have participated in every GNEX event since 2018 and we greatly appreciate their continued support. With a truly unique product structure, SafeGuard significantly increases the value proposition of vacation club memberships and so is always attracting new business at our events." Says Paul Mattimoe, President & CEO, Perspective Group; organizers of the three GNEX format events.
GNEX Conferences put the acquisition of new business at the top of its priorities. Attendees are rewarded with unique session formats and interactive networking events that are created especially for the GNEX Conference, and unrivaled access to top-level executives that span all areas of the hotel and resort industry including: Resort Developers, Hoteliers, Resort Management Companies, Vacation Clubs, Vacation Rental Companies, Short Term Rental Companies, Travel Clubs, Financiers, Investors, Legal Firms, Technology Providers, Exchange Companies, Rental & Resale Companies, Construction & Renovation Companies, Trade Associations, Online Travel Agencies, Vacation Inventory Platforms, Sales & Marketing Companies, Consultancy Firms and much more.
Sponsors so far include: Canadian Resort & Travel Association (CRTA), Catalyst Marketing Solutions, Light, GuestView Guide, RCI, SPI Software, TruCash Group of Companies, Vacation Innovations, Vacation SafeGuard, CustomerCount, TaraNova Vacation Club, Asociación de Complejos Vacacionales y Turísticos, A.C. (ACOTUR), Asociación Mexicana de Desarrolladores Turísticos (AMDETUR), American Resort Development Association (ARDA), Cooperative Association of Resort Exchangers (C.A.R.E.), GBG & Associates, Send Me On Vacation (SMOV).
For more information on the event and to book tickets visit https://gnexcanada.com/register
For more details on Sponsorship Opportunities visit https://gnexcanada.com/sponsorship

About SafeGuard
SafeGuard is a one-of-a-kind service provider in the direct sale industry. Its clients can utilize one of a selection of unique Loyalty Programs to enhance their own products, giving customers the opportunity to earn up to 100% of their original purchase price back over time. With annual credit allocations and flexible usage options, each program improves sales, upgrades and customer retention, thereby increasing overall revenue. For more information visit https://safeguardloyalty.com
About GNEX Conference
With a heavy focus on networking, high-quality events, and innovative format, GNEX Conferences, attract senior-level executives from vacation industry companies across the globe. The conferences bring together a unique mix of attendees from traditionally separated segments of the hospitality industry, enabling you to network with companies that specialize in Hotels, Vacation Ownership, Resort Real Estate, Vacation Rentals, OTAs, Travel Agencies & Travel Clubs, plus all the vendors that supply them, including Resort Management, Sales & Marketing, Legal & Financial, Construction & Renovation, Technology, HR & Training and more…
For more details on GNEX-CRTA 2022, 20-21 September in Toronto, Canada visit https://gnexcanada.com
For more details on GNEX-ACOTUR 2022, 15-17 November in Cancun, Mexico visit https://gnexmexico.com.
For more details on our next GNEX Conference, 6-8 March 2023 in San Diego, California visit https://gnexconference.com.
About CRTA
CRTA is Canada's only association dedicated to representing the interests of the vacation ownership and resort development industries. Since its founding in 1980 (originally as CRDA), the organization has become Canada's preeminent industry association representing all forms of vacation ownership. CRTA membership is a community of active industry leaders committed to promoting and maintaining a high standard of ethical conduct within the Canadian vacation ownership industry, creating B-2-B and networking opportunities between Members, and educating consumers as to the benefits of vacation ownership. For more information, please visit www.CanadianRTA.org