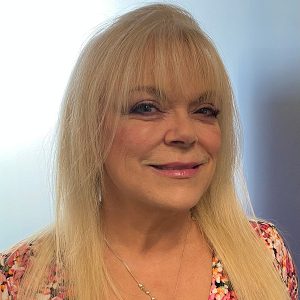 TaraNova Vacation Club, a Canadian owned Members Only club with resorts in USA and Costa Rica has announced that they will participate as a Supporting Sponsor at the upcoming inaugural GNEX-CRTA 2022 Conference. The event will be held at the Hyatt Regency Toronto in the heart of Downtown Toronto's Entertainment District, 19-21 September 2022 and will attract senior executives from the vacation industry from Canada, USA, Mexico, Caribbean and beyond.
TaraNova Vacation Club has operated and managed its Canadian based travel club for more than thirty years. Teresa Knapp had served as Executive Director for years and now President since the club began in 1991, and Rosanne Guanabara as Club Supervisor for the last 28 years. This level of commitment has resulted in a service-oriented culture that has won the club three annual Perspective Magazine Awards for Customer Service. The club offers vacation experiences at its properties in Costa Rica, New Hampshire, Myrtle Beach, and Lake Tahoe as well as thousands of other vacation options worldwide through exchange and added value programs.
"TaraNova appreciates and continues to experience industry exposure and success at the GNEX conferences.  We are looking forward to welcoming GNEX in our hometown Toronto, Canada."  Says Teresa Knapp, President, TaraNova Vacation Club.
GNEX-CRTA 2022 is a collaboration between Perspective Group who produce the renowned GNEX Conferences and Canadian Resort and Travel Association (CRTA). Since 1980, Canada's only trade association for the vacation ownership and resort development industries has brought together development companies, management firms, resorts, exchange companies, service providers, suppliers and similarly aligned professional organizations to network and foster business growth.
The event will include a golf day and two days of networking, with general sessions that will include popular GNEX Conference sessions such as THE BOARDROOM – a unique twist on an industry leaders panel session; 60-Second Pitch where each company introduces themselves to assist with networking; Speed Networking where attendees meet one-on-one and exchange business cards; an interactive workshop plus other general sessions and two evening social events, including an exclusive event at the world famous CN Tower.
"We appreciate TaraNova Vacation Club's continued support of our expanding events. As a Canadian company with international resorts, they offer a wealth of experience in resort management for those looking for management or customer support for their own clubs." Says Paul Mattimoe, President & CEO, Perspective Group; organizers of the three GNEX format events.
GNEX Conferences put the acquisition of new business at the top of its priorities. Attendees are rewarded with unique session formats and interactive networking events that are created especially for the GNEX Conference, and unrivaled access to top-level executives that span all areas of the hotel and resort industry including: Resort Developers, Hoteliers, Resort Management Companies, Financiers, Investors, Legal Firms, Technology Providers, Exchange Companies, Rental & Resale Companies, Construction & Renovation Companies, Trade Associations, Online Travel Agencies, Travel Clubs, Vacation Rental Platforms, Sales & Marketing Companies, Consultancy Firms and much more.
Sponsors so far include: Canadian Resort & Travel Association (CRTA), Catalyst Marketing Solutions, Light, GuestView Guide, RCI, SPI Software, Vacation SafeGuard, CustomerCount, TaraNova Vacation Club, Asociación de Complejos Vacacionales y Turísticos, A.C. (ACOTUR), Asociación Mexicana de Desarrolladores Turísticos (AMDETUR), American Resort Development Association (ARDA), Cooperative Association of Resort Exchangers (C.A.R.E.), Send Me On Vacation (SMOV).
For more details on Sponsorship Opportunities visit https://gnexcanada.com/sponsorship
About TaraNova Vacation Club
Mission Statement: To provide our members with outstanding vacation experiences throughout the world. We are a Club made up of families who want a vacation resort that is a home away from home. Our cornerstone principle is to provide quality locations and secure property at a reasonable cost to our members. Our approach is unique: We understand that each member's vacation dates, and destination preferences may change every year. Thus, we created a Club in which our members have total flexibility and control of their Club. Our first priority has always been to provide excellent Customer Service for our members.
About GNEX Conference
With a heavy focus on networking, high-quality events, and innovative format, GNEX Conferences, attract senior-level executives from vacation industry companies across the globe. The conferences bring together a unique mix of attendees from traditionally separated segments of the hospitality industry, enabling you to network with companies that specialize in Hotels, Vacation Ownership, Resort Real Estate, Vacation Rentals, OTAs, Travel Agencies & Travel Clubs, plus all the vendors that supply them, including Resort Management, Sales & Marketing, Legal & Financial, Construction & Renovation, Technology, HR & Training and more…
For more details on GNEX-CRTA 2022, 20-21 September in Toronto, Canada visit https://gnexcanada.com
For more details on GNEX-ACOTUR 2022, 15-17 November in Cancun, Mexico visit https://gnexmexico.com.
For more details on our next GNEX Conference, 6-8 March 2023 in San Diego, California visit https://gnexconference.com.
About CRTA
CRTA is Canada's only association dedicated to representing the interests of the vacation ownership and resort development industries. Since its founding in 1980 (originally as CRDA), the organization has become Canada's preeminent industry association representing all forms of vacation ownership. CRTA membership is a community of active industry leaders committed to promoting and maintaining a high standard of ethical conduct within the Canadian vacation ownership industry, creating B-2-B and networking opportunities between Members, and educating consumers as to the benefits of vacation ownership. For more information, please visit www.CanadianRTA.org